ESI worker is a program which provides an industry-consistent record of an individual's training, authorisations and inductions to work in the Electricity Supply Industry (ESI).
The program helps enroled workers demonstrate their compliance to the Network Operator's requirements, effectively and immediately proving their training and network authority status.
Replacing the Skills Passport
The ESI worker program replacing the Australian ESI Skills Passport. This is an important evolution of the Passport system that will improve workforce portability and compliance to established standards.
Enroled ESI workers will receive two ID cards:
an eCard for their mobile device; and
a credit card-sized plastic card.
Either may be scanned in an app to check the compliance and qualification(s) of the worker, with their profile information linked to their card. The worker's profile may be updated at any time in the ESI worker program by their employer, training provider, or Network Operator.
Workforce management specialists Pegasus manage the ESI worker program on behalf of the ESI, distributing and administering ID cards. Each Network Operator is responsible for verifying individual records.
In June 2018, Victoria was the first jurisdiction to implement ESI worker program, after which it will be progressively adopted across Australia.
Who needs to participate in the ESI worker program?
Currently, ESI workers working for Victorian Network Operators who:
Hold an authority issued by a Victorian Network Operator; and/or
Are required by a Victorian Network Operator to undertake any training and/or assessment for field based activities consistent with the VESI Skills and Training Matrix.
NOTE: It is not a mandatory requirement to issue Passports to one-off short-term workers performing work either under the supervision of authorised workers, or on a greenfield site.
Those working for operators in Victoria must now enrol, with the program to be rolled out across Australia soon.
Pegasus
Pegasus connects a competent workforce. They manage the ESI worker program on behalf of ESI.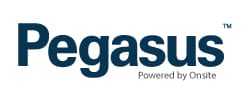 The complete Pegasus workforce management solution:
provides immediate access to data on the workforce
manages all training and inductions
administers compliance and pre-qualification documents
manages the qualifications and competency, including licences and medicals, of all workers on a project
awards accreditation upon successful completion of inductions and assessments
provides tools for audit, investigation and inspection of businesses and workers
offers online and call centre support
manages contractor performance over term of their contract
Visit pegasus.net.au